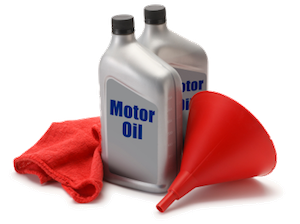 App

Oil Specifications App
About the app
An app for people interested in technical details of lubricants and lubricant specifications. We present a collection of definitions and articles about motor oil and gear oil specifications and standards, all in consumer language.
The app introduces some of the key organizations (e.g. API, ACEA, etc.) responsible for setting standards for the oil industry and some of the most important specifications they issued. Beyond that there is a dedicated section for OEM specifications issued by the largest vehicle manufacturers (e.g. Volkswagen, Mercedes, etc.).
We also feature useful articles about the most common lubrication related issues like why do vehicles need regular oil changes or what are the reasons of oil consumption.
This app includes information about the following companies and organizations and the specifications set by them:
American Petroleum Institute (API)
European Automobile Manufacturers' Association (ACEA)
International Organization for Standardization (ISO)
International Lubricants Standardization and Approval Committee (ILSAC)
BMW
Fiat/li>
Ford
General Motors
Mercedes Benz
PSA Peugeot-Citroën
Renault
Volkswagen
Support
If you experience any issues while using the app or you have any questions please e-mail us.