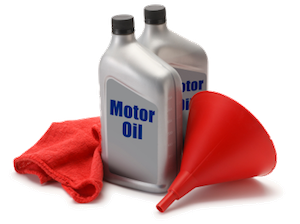 API CK-4 and FA-4 Specifications in a Nutshell
The American Petroleum Institute launched two new diesel specifications in 2016. The specification criteria were revealed last winter and the first claims can be made starting from December 1st, 2016 so oil manufacturers have time to develop the relevant products. Both specifications aim to provide very good engine protection for heavy duty engines and help them meet the American environmental regulations starting from 2017. So we are talking about two specifications that are similar in their goals, but are different in their approach.
API CK-4 effectively replaces API CJ-4 and is backward compatible with most applications where currently an API CJ-4 oil is recommended. It requires more from the oils in terms of shear stabilty, oxidation resistance and aeration control than its predecessor.
API FA-4 oils provide similar improvements but they are NOT backward compatible with earlier engines. In most cases these oils will only be used in on-highway engines manufactured from 2017 onwards. This specification requires a XW-30 viscosity grade oil with fairly low HTHS viscosity (between 2.9 cP and 3.2 cP).
Keep in mind: always check the user's manual and only use oils that meet the specifications recommended by the manufacturer.
Find out more about the API CK-4 and FA-4 specifications on our page about API Engine Oil Speficications.